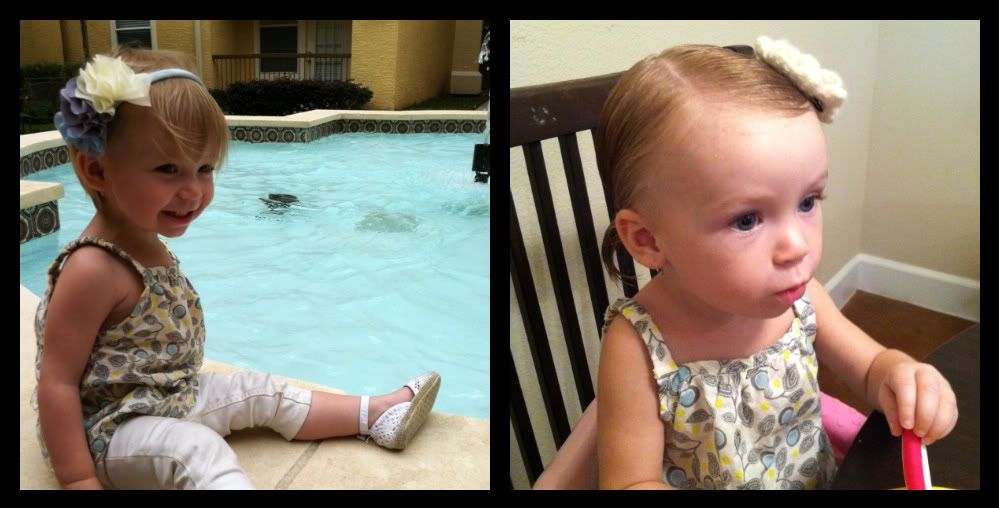 Help me decide!
Evie's bangs are nearly grown out. I can pretty much pin them back now and I'm trying to decide:
Do I leave them long?
Or cut them short again?
I just can't decide. She's equally adorable either way. I need your help. What should I do?
Photos are about 3 weeks apart. Right photos are more recent. How funny is that she's wearing the same shirt?