The last couple days I've been working on some special projects for a very special occasion.
Can you guess where we're going??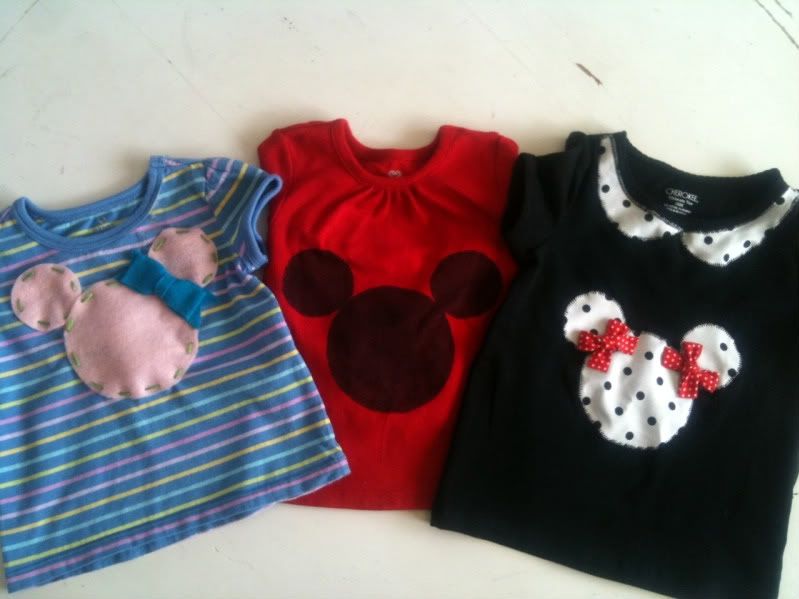 That's right, we're going to Disneyland. In just a matter of minutes actually.
We're going to the happiest place on earth to 1. celebrate our five year anniversary and 2. to have a last hoorah with the whole family before my baby sister leaves for China.
We're so excited. Evie definitely knows something fun is about to go down. I asked her if she wanted to go to Disneyland and she excitedly screamed yes.
Anyway, I've been feeling crafty lately and wanted to make some special D-Land apparel for my baby.
Now, I am most definitely a beginner sewer, so there are LOTS of imperfections, but I'm willing to let you see them. Hopefully over time, as I continue to sew, you will see how much I am improving.
This one was super easy. I just hand stitched some felt onto an old shirt and glued on a felt bow that I made.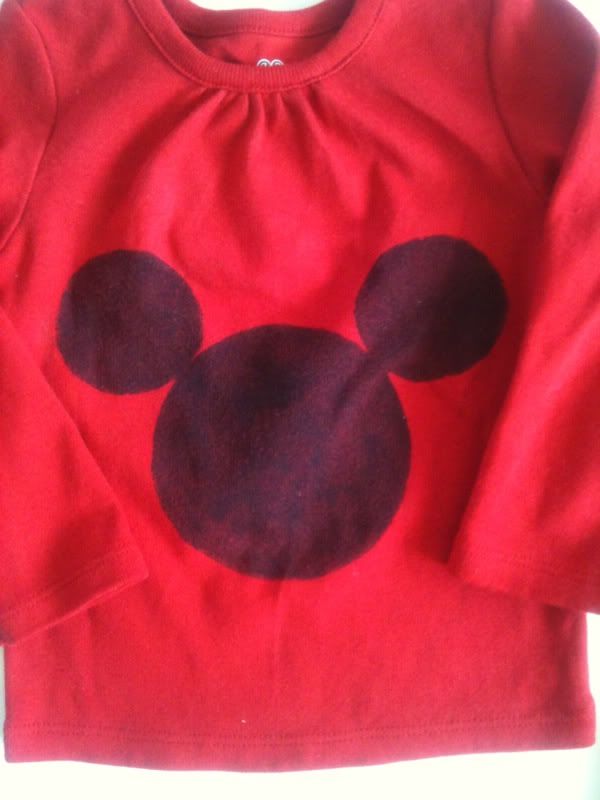 On this one, I painted a navy blue Mickey with some fabric paint onto an Old Navy tee that I got for $5. It has a bit of a distressed look.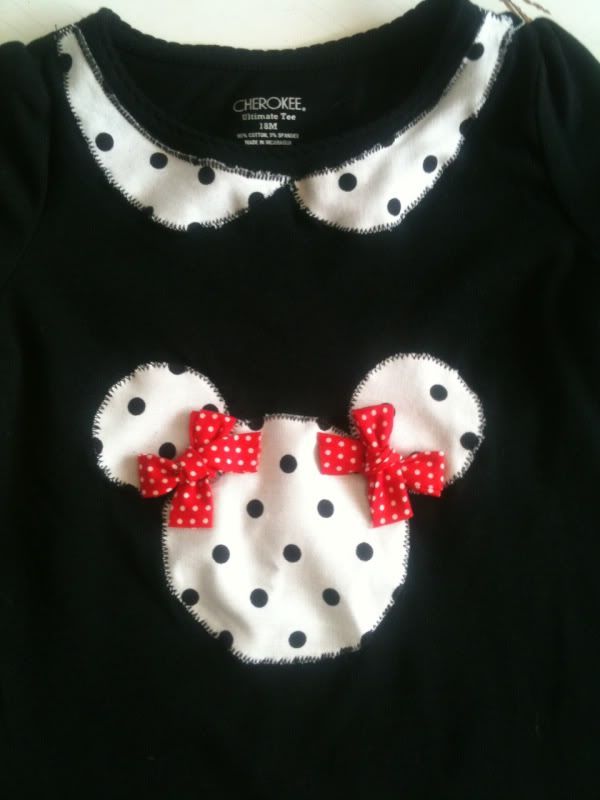 This last one was originally going to be the only one I made until I got daring. I like it the best because it took the most effort. That collar was WAY harder to make than I expected. And sewing in a circle isn't all that easy either. I got the little black tee from Target for $2.50.
So there you have it. I spent a total of $10.50 on all three shirts.
Next time you see these, they will be on my Evie girl, while basking in the gloriousness of Disneyland. I'll be sure to share lots of pics!
See you soon!