I wish I had better pictures of this outfit cuz I really like it. Maybe I'll have to do a re-do on this one.
Shirt: Gap(recent-sale)
Skirt: H&M
Tights: Target
Boots: F21(fairly recent-may still be in stores)
♦♦♦♦♦♦♦♦♦♦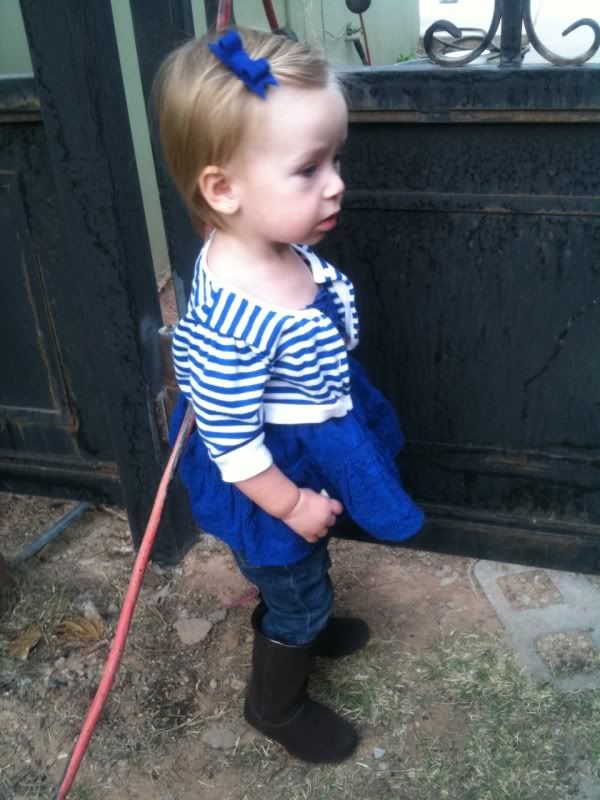 I love that picture of her up on her toes. She loves to be outside when Daddy is working. And she always has to check up on Big Boy while she's out.
Entire outfit: Gap(all sale items)
Bow: Made by Yours Truly