Hello there. Have you been wondering where I've been? Well, since you asked, I just returned from a little vacation. Boyd and I went on a cruise to the Bahamas, courtesy of Home Shield Pest Control. It was a fun time. It was very hard leaving my baby for four nights, but I managed to enjoy myself. Pictures to come soon.
At any rate, it's Wednesday and it's been a while since I did a legit WAYW post, so here goes...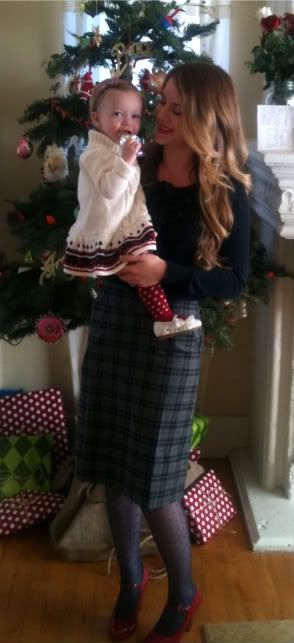 Okay, remember
this post
, where I talked about our Christmas outfits and how I'd be wearing my skirt from DEB? Well here it is.
Sweater: Gap
Skirt: Down East Basics
Tights: Gap
Shoes: Thrifted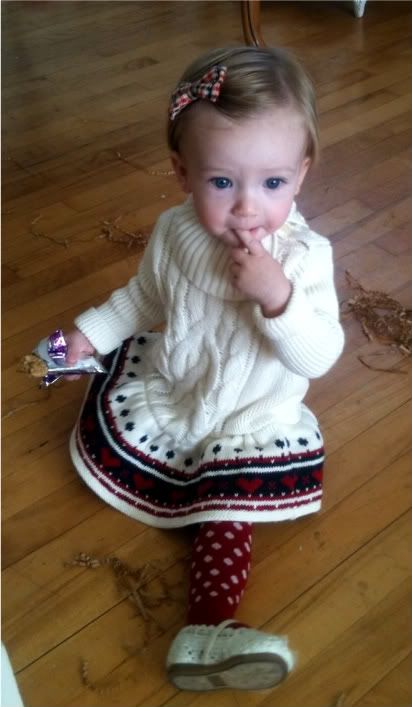 Bow: F21
Sweater Dress: Gap
Tights: Gap
Shoes: Target