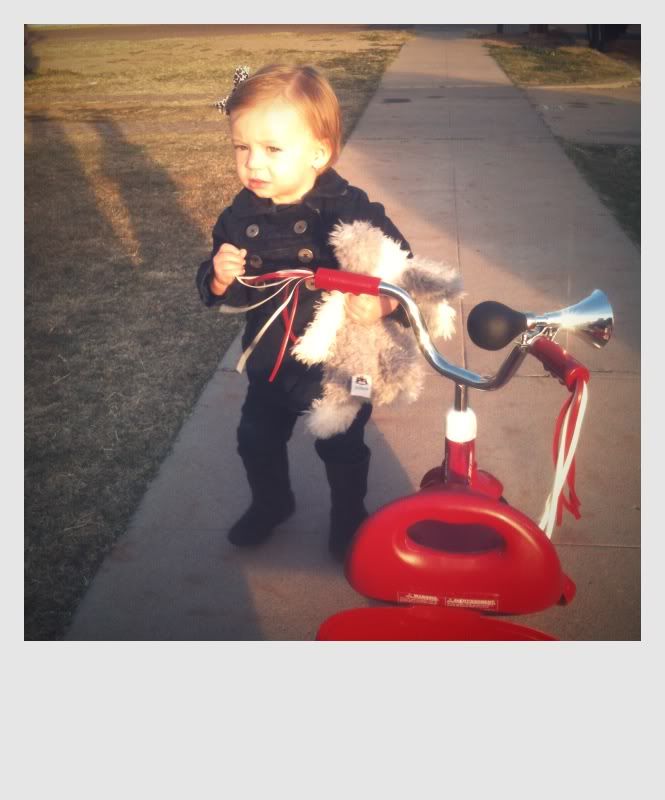 Hey Scruffy, let's go on a trike ride. Whadda ya say?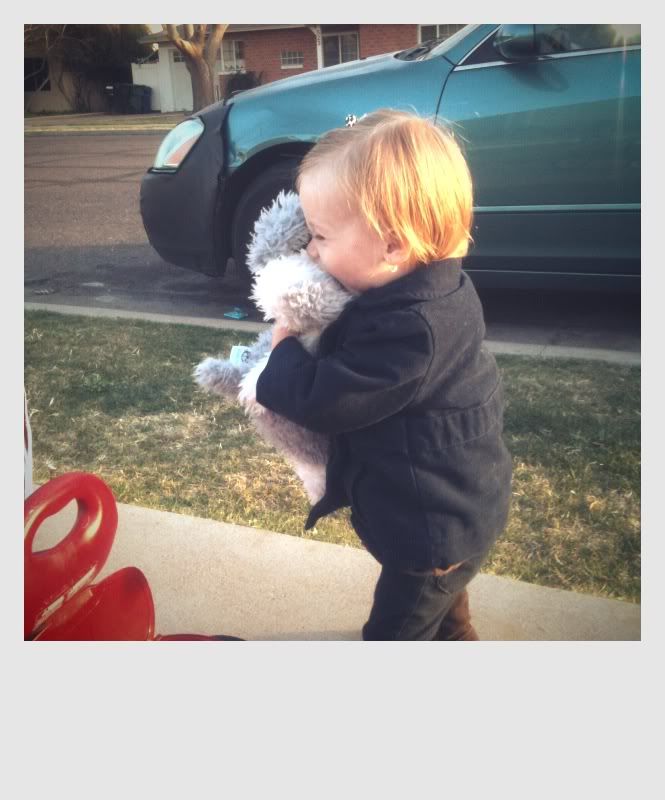 Give me kisses!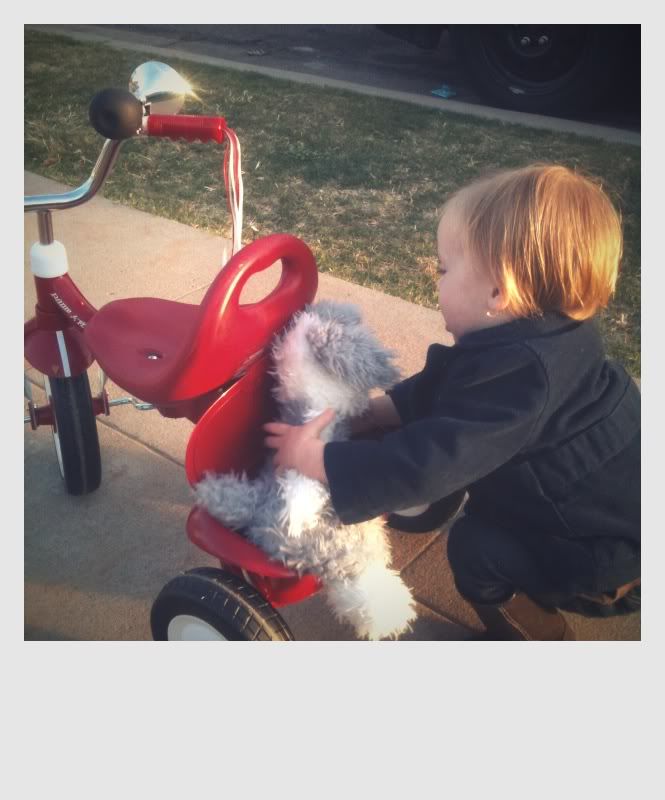 Don't worry Scruffy. You'll be safe in there.
Now, let's ride.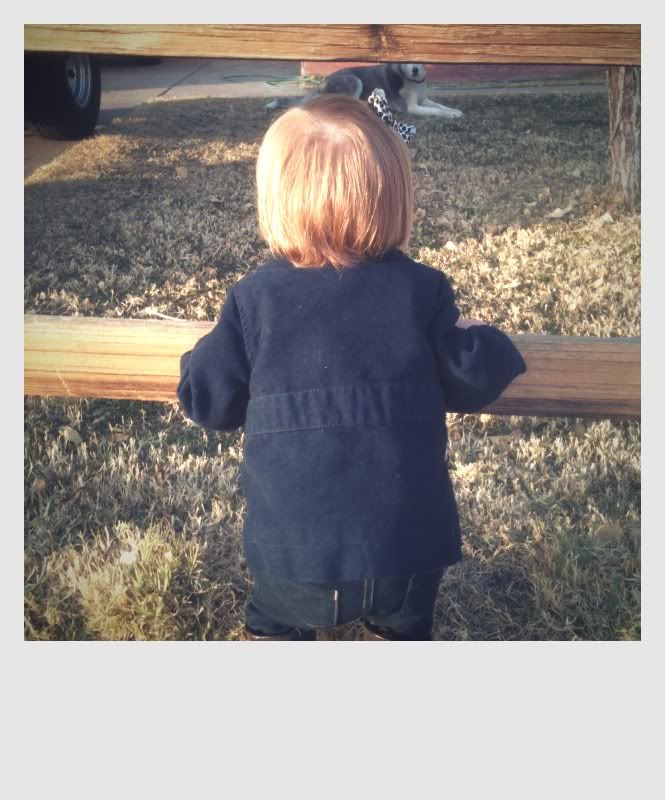 Look Scruffy! A doggy like you.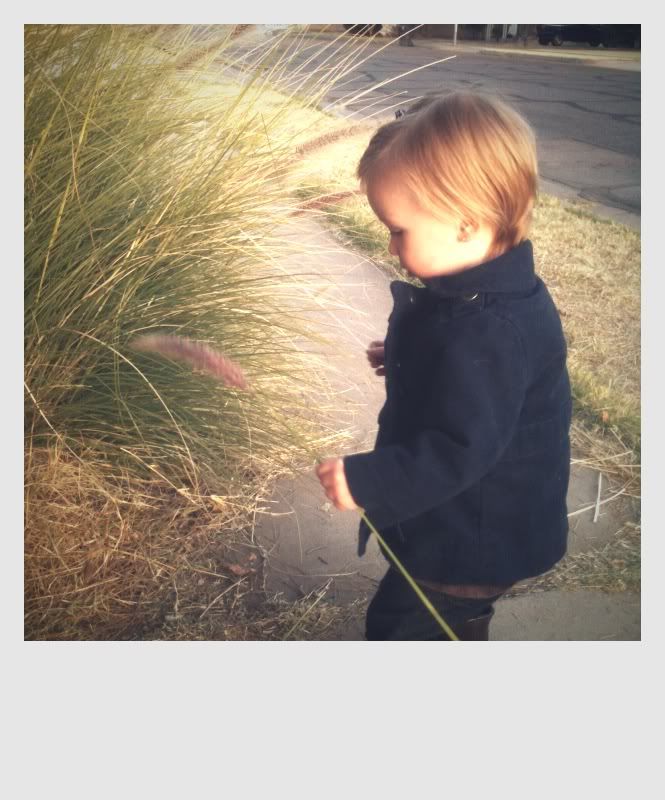 Wha?? Cat tails come from a bush?
I see a pony! Do you see it?
C'mon Scruffy. Come sit on the curb with me.
Let's check things out.
Phew! I'm pooped. Whadda ya say we do this again tomorrow?