what are YOU wearing: Valentines Day Edition
Bow: F21
Shirt: Gap
Leggings: Gap
Shoes: Old Navy
Today's post was actually supposed to feature our entire weekend of Valentine apparel...three days worth. I took all but one day of Evie on my camera that only uploads to my mac. But as luck would have it, the charge cord to my mac broke and now my computer is dead and I can't upload my pictures onto it. So now I'm stuck with this compaq and the pics I took of her on Saturday with my phone.
My sister in law, the
Bead Diva
herself, made this adorable necklace for Evie and I planned three different outfits around it. Don't you love it?! You can have the Bead Diva make you any necklace you can think up,or you can host a party and you and your friends can make them yourselves... OR you can go to one of her open houses and make something of your own. Her bead parties are always a good time. Be sure to check out her blog. (She'll make and ship necklaces for you out-of-state-ers.)
As far as the rest of our outfits go...hopefully I can get them up by Wednesday for the official, What Are YOU Wearing Wednesday post.
But until then, here are some more phone pics.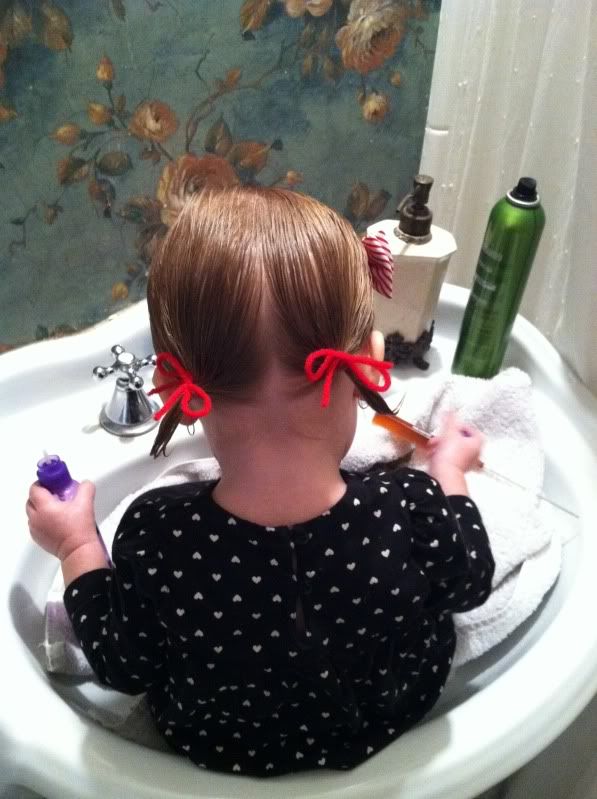 Three bows is usually a little much, but I don't like the front or back to be bare so I thought simple yarn bows were a good solution.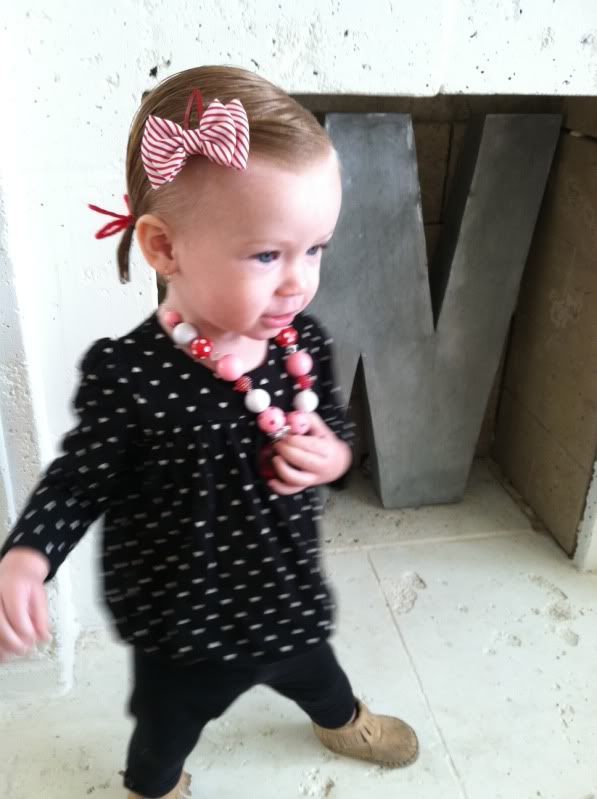 I know she's irresistible, but sorry fellas...she's taken.
This little valentine belongs to Oliver: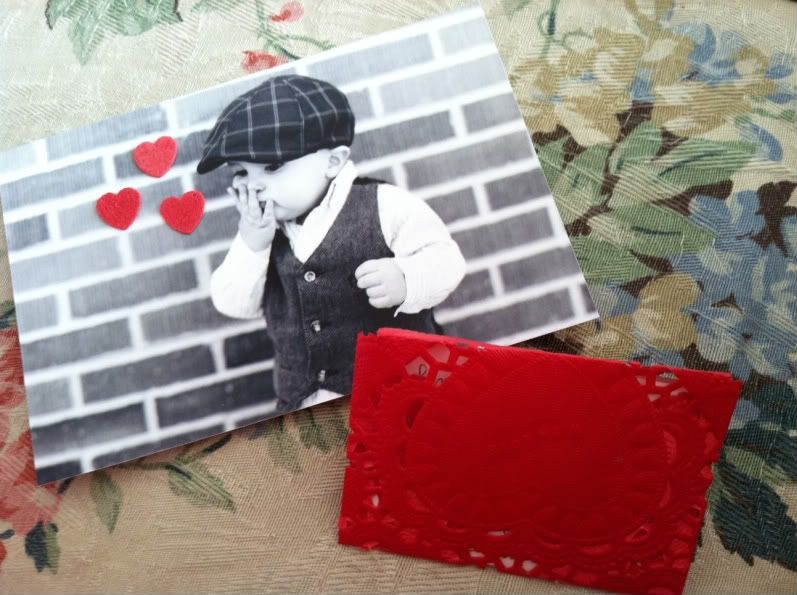 After seeing his picture, I'm sure you can understand why.
Our hearts melted when we got his valentine letter in the mail.
Hope you're all having a wonderful day with the ones you love!